OUR CREDO:
RELIABILITY AND INDIVIDUAL APPROACH TO EACH CLIENT.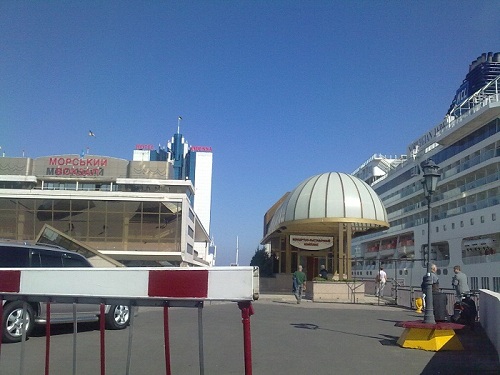 Dear Sirs!
International transport forwarding company «GeoLogistics ltd.», having staff with experience more than 20th years and a wide agency network worldwide, has honor to welcome you and to pay your attention on to the scope of transport-forwarding services of «Geo Logistics ltd.», as one of the companies, having enormous experience and reliable reputation of a carrier of any types of cargoes in any directions of the world, which ready to execute full scope of associated jobs to the transport forwarding service in the direct and mixed transportations by all types of transport "from a door\\\" of the sender "to a door" the consignee worldwide.
In Ukraine «Geo Logistics ltd.» (GEO further) has a wide network of representations at which close interaction in the territory of Ukraine and cooperation with other agents worldwide GEO is ready to bring your attention the following scope of international transport forwarding services, including:
Multimodal international transportation such as:
• Transportation and handling of oversized / heavy lift, including super over sized and heavy litf cargo as the basic specialization of «Geo Logistics ltd."
• Sea freight (containers and break bulk c cargo)
• Air transportation
• Automobile
• Rail transportation
Customs clearance
Fairs & exhibitions
Participator of foreign trade activities in Ukraine
The organization of cargo insurance
GEO combines enormous experience on international level with the specific conditions of the local Ukrainian market and an individual approach in services to each client, using the international standards by the most competitive rates.
We will be extremely grateful to you for any inquiries, suggestions regarding the possibility to offer the above mentioned scope of the transport forwarding services and associated jobs to your kind attention. We are always ready to have a meeting with you for more detailed discussion of any professional question in arrangement of your cargoes delivery worldwide smoothly.
With sincere respect and hope of fruitful cooperation,
GeoLogistics Ukraine Ltd.